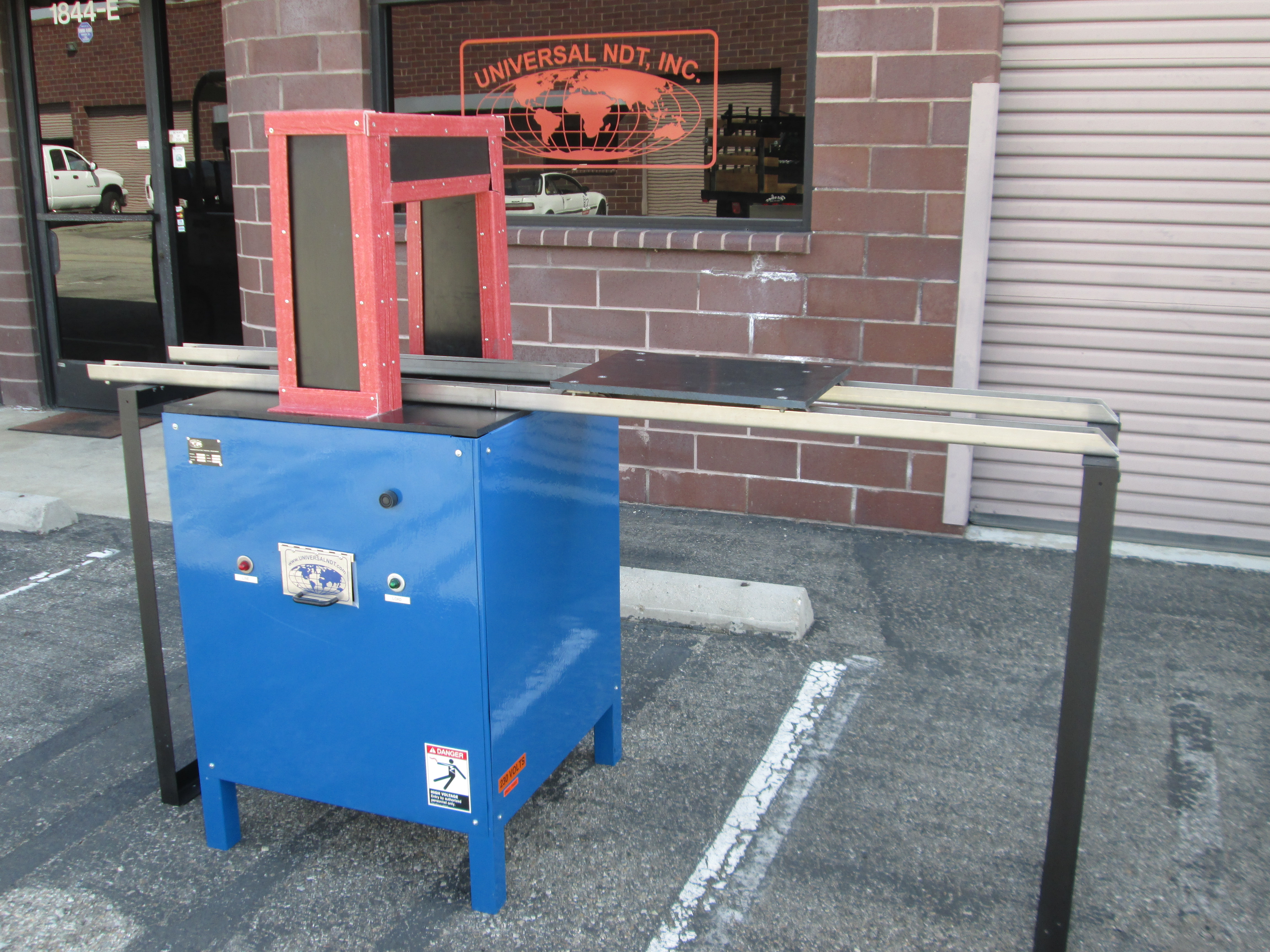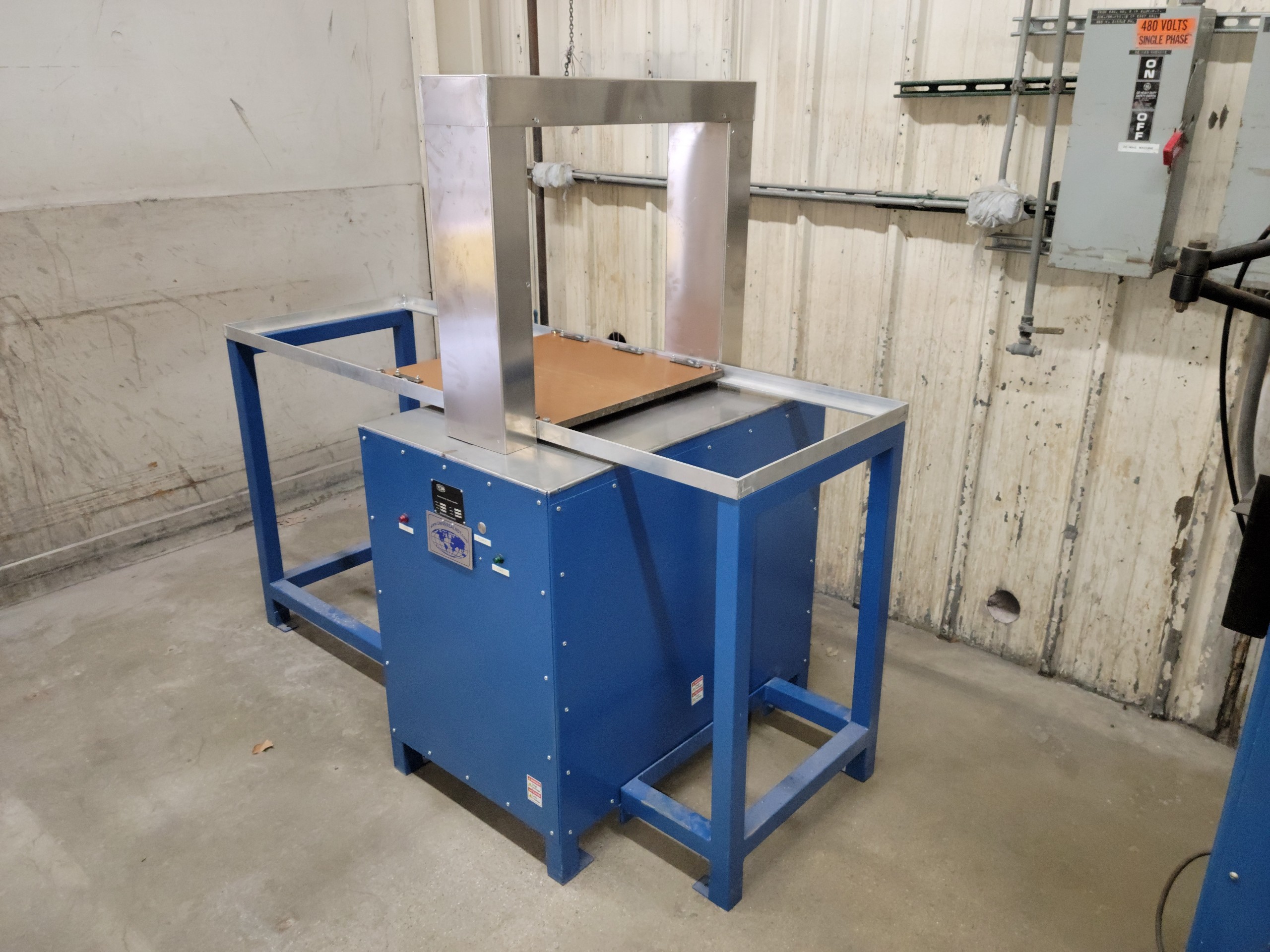 Magnetic Particle Inspection Equipment, Accessories, & Supplies
Universal NDT offers every type of Magnetic Particle Unit, and any Accessory & Supply item imaginable.
Beginning with roots at URESCO and continuing through today, we have the knowledge since 1961 and the current experience to best fit your facility's needs.
DEMAGNETIZING UNITS - We manufacture our own line of Demag Units (photos on the left)

| | |
| --- | --- |
| • | Stand-Alone or Table Mounted Coils |
| • | Track & Carriage - to ease part movement through the coil |
| • | Distributor of Surface Demagnetizing units - flat-surfaced demagnetizers for specific parts. |

---

Wet Horizontal MAGNETIC PARTICLE UNITS (aka STATIONARY or Wet BENCH):

---

MAGNAFLUX

---

SINGLE DIRECTION - with Built-In Demagnetization.

"MULTI-DIRECTIONAL" - "multivector", "multifunctional", "3-D" (whatever you want to call it) Wet Horizontal Magnetic Particle Units. Either 2 or 3 directions at the same time, with Built-In Demagnetization.

---

SOLID STATE SYSTEMS

---

EXTREMELY LONG Mag. Benches with EXTREMELY LARGE Head / Tail Stocks and Coils - can be Single or Multidirectional with Built-In Demagnetization. Rotating Head / Tail Stocks.

NON-CONTACT "MULTI-DIRECTIONAL" - a magnetic particle unit that will apply a multidirectional current to a part without having to clamp between a Head and Tail Stock. The multidirectional tunnel works excellently on a basket full of spherical parts and fasteners at the same time, getting I.D. and O.D. in one shot on tubular parts. This is all easily proven with a QQI flaw shim.

Portable and Mobile MAGNETIC PARTICLE UNITS :

Magnaflux • Parker Research • Solid State Systems • Scientific Instruments

PORTABLES - small enough for one person to carry, yet large enough for real AC and Hall Wave DC Power.

MOBILES - a larger, wheeled unit to move around a job site for large jobs that must have the equipment brought to it, and need more Amperage output than Portable Units. Available in HWDC or FWDC, with AC current included with either.
WE ALSO PERFORM CALIBRATION AND REPAIR OF MAG. EQUIPMENT.
SEE THE UPCOMING PAGE FOR A DESCRIPTION OF THESE SERVICES.